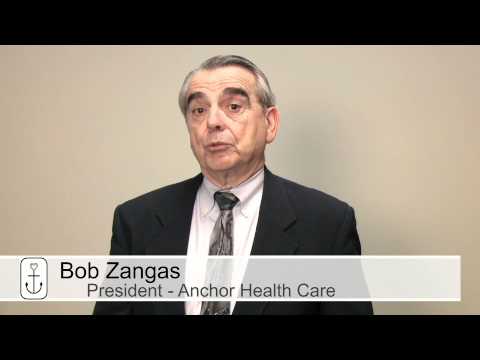 Providing Quality Home Health Care
Bob Zangas, Owner and Director of Anchor Health Care, made it his mission when starting the company back in 1987 to provide excellent quality home health care services for the elderly and disabled after trying to obtain good home health care services for own family members.
Being a long time member and past president of the Rotary Club of St. Louis, Bob has always followed the Rotary Four Way Test in the operation of Anchor Health Care in order to provide the best home health care services possible.
Is it the TRUTH?
Is it FAIR to all concerned?
Will it build GOODWILL and BETTER FRIENDSHIPS?
Will it be BENEFICIAL to all concerned?
If you have any questions about home health care or the Rotary Club, give Bob a call or send him an email. He would love to talk to you. You can reach him at (314) 843-6616 or email Bob at bob@anchorhealthcare.com.
Our Affiliations:

Why chose Anchor Health Care?
Personal home care services help individuals remain independent and safe while remaining in their homes.  These services can include anything from companionship to assistance with basic daily activities.  These services can also be utilized as a source of respite by another person who is providing care for their loved one. Family caregivers enlist our help when they need help. A professional from Anchor Health Care can be a great relief to overworked family caregivers who need a break.  To learn more about the services we offer, click here.
How to Get Started with Anchor Health Care?
We understand that it can be difficult allowing someone into your home.  That is why we offer a free in-home consultation to develop a personalized care plan that meets your needs.  This meeting includes a detailed review of the care needed, ideal schedule, any concerns or specific requested the family or client may have at this time.
Schedule your free in-home consultation today!